How you can donate and help OUR Church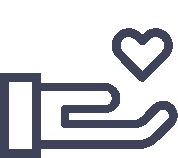 Thank you for your contribution to Central Church Fulton. We are deeply appreciative of your decision to tithe and help us keep our church working for the community. With each moment that passes we are over joyed in how God has allowed Central Church to grow in fellowship and outreach in our surrounding communities.
​
For where two or three are gathered together in my name, there I AM in the midst of them.
Matthew 18:20
​
As stated in our mission statement, we continue to provide opportunities for All to come to know Christ, Grow in Christ and to Make Christ's Name Known. God bless you and God bless your gift to Central Church Fulton.
Make checks payable to Central Church Fulton or cash deposits are accepted
during the service.
Call or text us at
(573) 642-3496 to make a donation by phone.
​